Why Transcend
Our Technology
Secure. Smart. Scalable.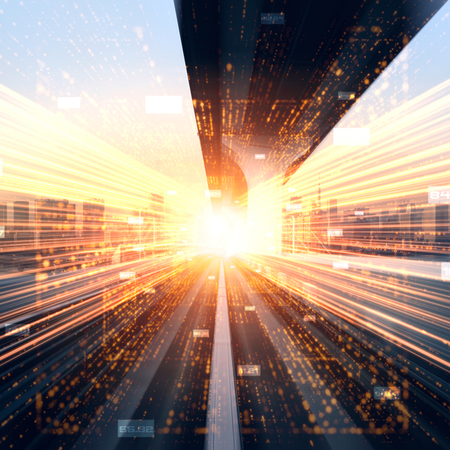 Forget Next-Generation Technology
Transcend is the future of capital markets technology
Transcend is deeply committed to solving both current and future Capital Markets challenges. Investments in research and development ensure continuous innovation so we can keep raising the bar for both ourselves and the broader industry.
Successfully deployed at some of the world's leading financial institutions, Transcend has a proven track record of solving the industry's most complex data, infrastructure, and technology challenges.
With a commitment to security, innovation, and scalability, our solutions are uniquely positioned to solve your challenges today, while scaling to address future requirements.
State-of-the-Art Capabilities
Holistic Ecosystem for Inventory, Liquidity, and Funding Information
– Out of the box integration with industry ecosystem across depositories, tri-parties, CCPs and vendors
– Powerful Integration layer for ease of client integration & deployments
– Industry leading analytics and best-practices embedded in solutions
Secure and Scalable Infrastructure Protects Your Data and the Future of Your Business
– On-prem, AWS cloud or hybrid deployments
– Microservices architecture empowers seamless scalability
– Robust network security controls and standards (SOC-2 Certification)
Cutting Edge Analytics Fuel Smarter Decisions
– Sophisticated analytics and business intelligence across the platform
– Powerful algorithmic decision making with flexible use controls & dials
– Rich harmonized data enable use cases for AI enabled solutions
Modern User Interface Lets Users Define their Experience
– Powerful dashboards for targeted analytics and decision making
– Permission users for data access, personalized views, and editing rights
– No-code environment for client configurations
Strategic Partnership
Transcend partners with each client to ensure we can support your business and deliver the most impactful results
Domain Expertise
Our team's decades of hands-on experience from the capital markets and technology industries brings real-world perspective to solving your smallest and largest challenges
Agile & Flexible
A flexible infrastructure ensures Transcend can integrate with your existing technology systems and scale to address future challenges within a business-line or across the enterprise
Solution Oriented
No matter what your current technology and data infrastructure currently looks like, we will work tirelessly to come up with creative solutions to your challenges
Deep Commitment
We are committed to designing and implementing solutions that will deliver tangible financial and operational improvements to your organization
Quick Results
Our team is invested in making sure our solutions deliver transformational results as quickly as possible
Delivery Advantage
Transcend's Client Success team strategically partners with clients to ensure our solutions are implemented to deliver the greatest impact, under the quickest timeline